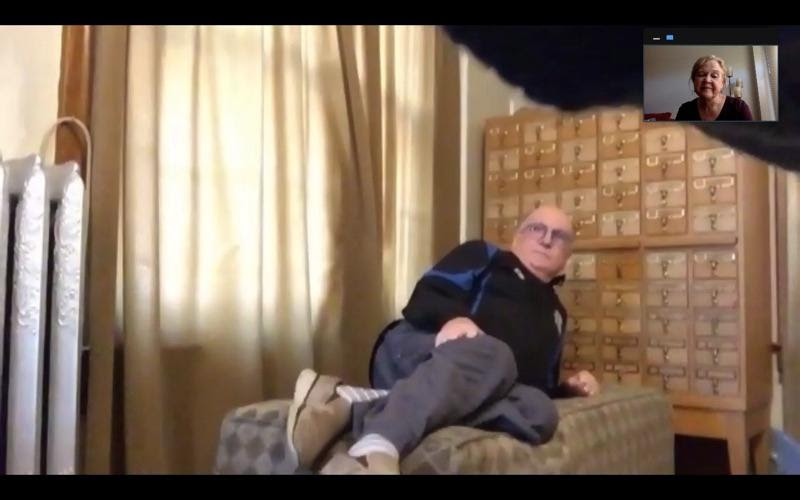 Pain, Anxiety and Balance Concerns? Consider a Virtual Session
Virtual session for adults – What's different?
From a client's wife in Kansas City, MO –
"He was moving much better during our walk that followed your session. He walked more quickly as well.
Cara easily navigated us through simple movements virtually. These movements resulted in more fluidity and flexibility for his body after a debilitating illness that left him very weak and de-conditioned."
From Cara –
"This client was very active before a series of medical issues a year ago. The many procedures upset the ability of his core to be centered and to rotate easily with everyday life transitions such as sit to stand, walking, and stairs. His body's disorganization also left him generally fatigued. The medical support kept him alive, but his quality of life needed a boost.
We met three times virtually where I guided his wife through a series of movements to center his core organization and re-establish specific attributes of core movement and control. He is now back to his active life!"
At Kinetic Konnections we love being able to offer alternatives to support your family in more flexible ways. Check out the reasons why a virtual session may be a good option for your family in a recent BLOG post.
Here is the flow and set-up for how a virtual session generally works. The main difference between a virtual session for a child and an adult is finding a capable helper and a safe setting.
Five Parts to a Virtual Session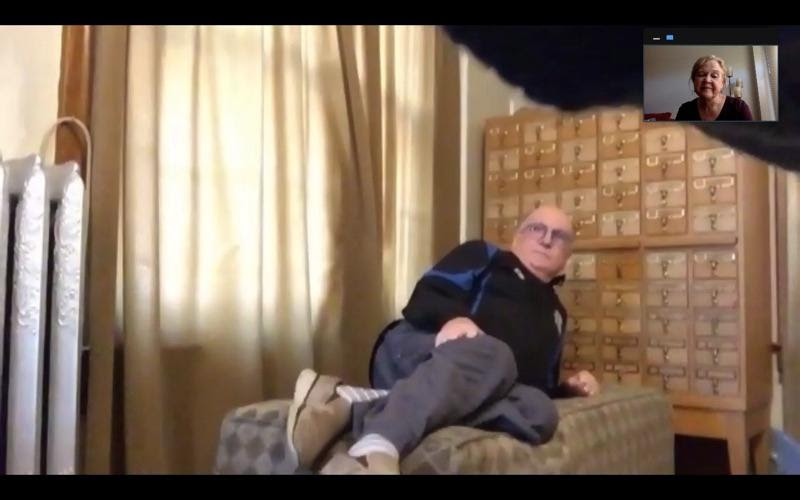 Define the goal for the session. Is there an injury to address, balance challenge, anxiety, or pain that hasn't been resolved in other ways?
Assess. We talk you through the movements to assess the current state, as we gather information to help with determining next steps.
Bridging® movements. We coach you to perform several Bridging movements, as well as talk you through the changes to expect.
Re-assess. We guide you through some of the initial assessment movements to gauge the session's changes.
Homework. We may select one Bridging movement which will benefit you, coach you/your helper through it again for confidence, and then discuss when/how often to do it on your own.
Four Key Ingredients for Success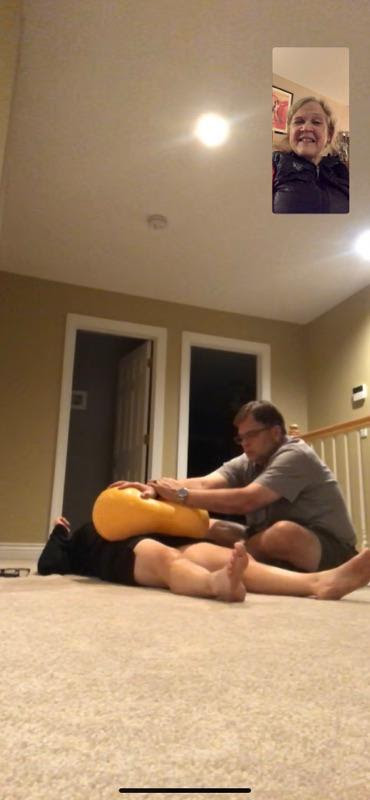 For a great virtual session, these are the elements we find to be essential:
A healthy helper. Your helper needs to be physically able to bend forward and lift/move your arms and legs. A lot of strength is not a necessity, but flexibility is.
Flat accessible space. The ideal option is to have a flat open space (floor, bed, sofa).
Webcam or phone/tablet camera. There are many choices of cameras to use. Make sure you can prop it up with a good viewing angle for our Zoom session. Bright lighting and a quiet room are a bonus.
Peanut Balls (optional) When you have a longer-term goal, or long legs, it's a great idea to purchase a set of peanut balls. (Amazon– Milliard Peanut Balls) They are inexpensive, fun, and make working so much easier!
Our goal at Kinetic Konnections is to keep your body optimally organized to behave, focus and be active for the things you enjoy in life.
---
You are now able to schedule your 30-minute virtual sessions online through the MindBody Fitness app!
New and existing clients are welcome to use this option.